By: Solomon Ofori-Ansah, Founder & President of isoSports International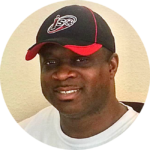 IsoSoccer is full of explosive action. It expertly balances strategy, physicality and dynamism. It challenges players and engages even the most passive of spectators. In short, isoSoccer is designed for today's athletes and team sports fans.
Both on and off the field, isoSoccer offers diverse benefits and opportunities beyond the traditional sports arena. Here are four key benefits of the world's most exciting new sport.
1. Talented IsoSoccer Athletes Get Exposure
Team sports participation is a positive outlet for most youth and has been a path to a college education and a respectable career for many. A few have even attained notoriety and riches through sports.
Yet, there are still millions of potentially talented athletes all over the world who have slipped through the cracks, untouched by the power of sports. For some, the equipment required is prohibitive. For others, the traditional sports offered are overwhelmingly inundated with competitors, preventing players from taking the first step or keeping good players from the chance to shine.
For talented soccer players and other athletes looking for exposure and professional sports careers, isoSoccer presents yet another pathway to fulfillment for many. For parents, educators and recreation organizers, isoSoccer is easily feasible. For athletes, it's a compelling and worthy alternative to traditional sports.
2. Schools and Organizations Enrich Their Programs With Team Sports
Many schools, programs and even businesses want to enrich their sports and recreational offerings. IsoSoccer can support that desire.
Some organizations have limited space. Fields for football, soccer, baseball or softball can easily require lengths of over 100 yards. An isoCourt is only 40 yards square.
Other programs have very limited financial resources. The costs of pads, posts, bases, flooring, and other equipment quickly add up to amounts that are out of reach. IsoSoccer presents quite the economical option; it requires only a ball, four goals, and commonly available fencing.
3. As in Soccer and Hockey, IsoSoccer Players Get a Health Boost
The health benefits of playing sports are widely known.
In isoSoccer, players are constantly in motion, their speeds ranging from walking to sprinting. Our athletes experience an increase in their aerobic capacity, overall cardiovascular health and muscle tone.
Like soccer, isoSoccer greatly improves endurance, but it also has the fast-paced action of hockey. IsoSoccer's quick turns and ball-handling skills increase players' agility and coordination.
Additionally, training for isoSoccer builds flexibility, improves strength, and boosts moods. Because it's a full workout, our athletes are constantly moving toward their peak physical condition.
4. Team Sports Participants Learn Life Skills
As with almost all competitive sports, the framework of isoSoccer expertly teaches invaluable (and often marketable) skills and life lessons.
Promotes teamwork, sharing and interdependence enhances social interactions
Multi-dimensional nature encourages problem-solving and "thinking on the go"
Training builds skills of concentration, self-discipline, follow-through, and persistence
Promotes confidence and self-esteem
Ultimately, the benefits of isoSoccer inform our values. We believe in growth, opportunity and dynamism, both on and off the court. We encourage you to learn more about our values and experience the benefits of isoSoccer for yourself.
About the author : williamsjessie
Join our mailing list today
Insider offers & flash sales in your inbox every week.
Curabitur non nulla sit amet nisl tempus convallis quis ac lectus dolor sit amet, consectetur adipiscing elit sed porttitor lectus.